Library
The Forman Public Library provides a great community space for the lending of books and other materials, surfing the internet on free WiFi and public computers, making copies, laminating or taking part in a children's activity.
The library is open from 1-5pm on Mondays and 11am to 5:30pm on Tuesdays and Thursdays. You can reach the Library by calling 724-4032 or emailing frmnpblib@drtel.net.
Lego Club is held the first and third Thursdays of each month from October through March after school.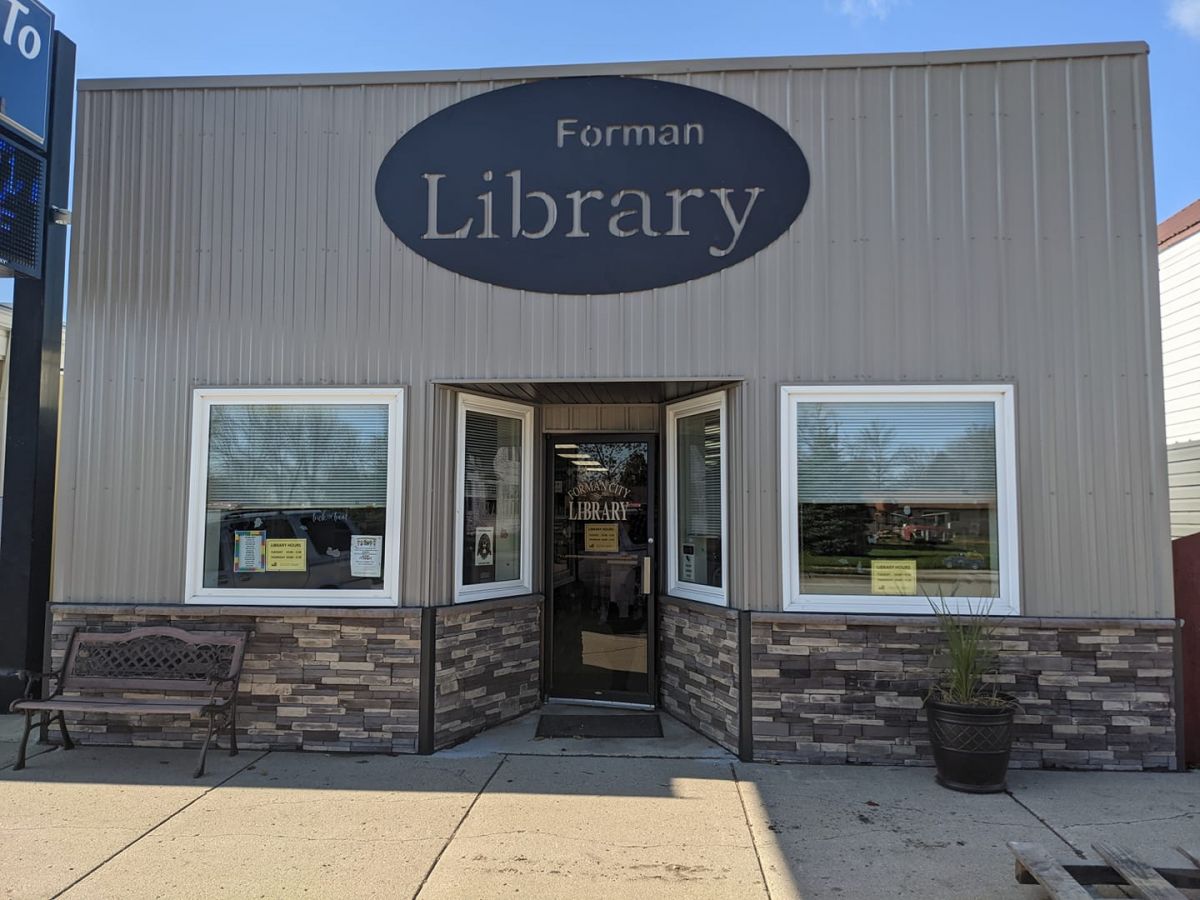 Contact Info
Locations
Forman Public LIbrary
347 Main St SW
Forman , ND 58032
701-724-4032